Our car wash services provide turnkey construction management for your project.
Each step of your project is coordinated by our company.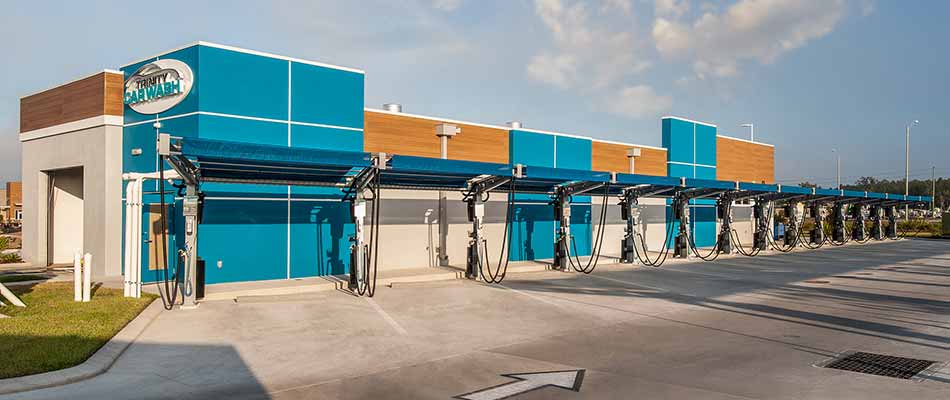 Building a car wash is an extensive project that requires many steps to ensure it's properly designed and constructed. When you're considering adding a car wash facility to your property, it can be overwhelming to look through all of the information and coordinate it all on your own.
Instead of trying to handle it all, contact our company to plan and execute it for you. We take your project and seamlessly complete it from start to finish. Our team is comprised of architects and engineers, including civil, electrical, plumbing, mechanical, and structural, all with years of experience constructing car washes in Florida and Georgia. Our experience and expertise in this industry help us provide the information and details required for a state-of-the-art car wash facility.
---
Types of Car Washes We Plan & Construct
At Creative Convenience, we specialize in the planning and construction of express car wash tunnels. These car washes are generally about 100-150 feet long and typically the customer drives the car into the tunnel and sits in the car while it goes through the wash and several other steps such as waxing and drying. To build these requires precise knowledge and engineering skills.
---
We're a Licensed General Contractor That Operates as a Construction Manager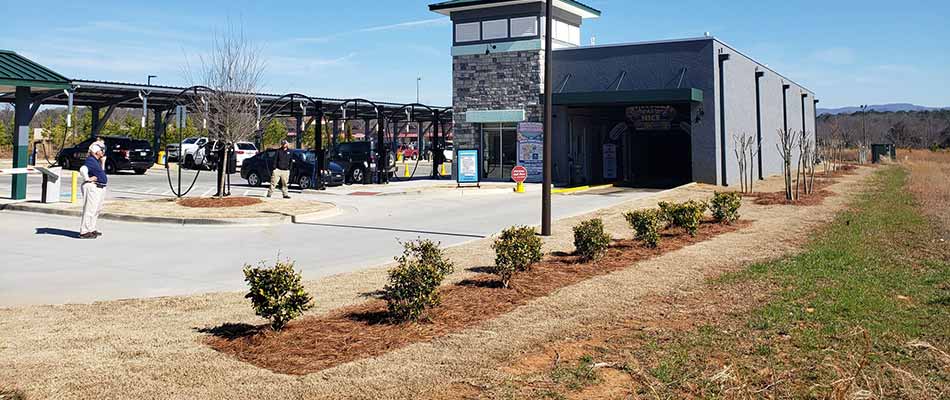 Hiring us to coordinate your car wash construction means you get an all-in-one project coordinator. We send bids out to hundreds of subcontractors to find the most efficient prices for you. By doing this, we are able to save you around 10-18% of your final project cost.
We know how each piece of equipment works, how the car wash should be laid out, and the knowledge base to keep your project moving quickly. We're able to address any issues in a detailed, systematic manner.
As we plan out new car washes, we work with car wash equipment suppliers, architects, and engineers to coordinate the scope of the wash, electrical components, plumbing parts and more. Express car wash construction is very complex because the mechanical and electrical complexity is high. Any miscalculation on the site elevations could spell disaster, while any mistakes made in electrical or plumbing installations can lead to construction nightmares.
On a daily basis, we ensure plans and specifications are created properly and being followed properly during the construction process. We've built dozens of express car washes across the country. When following our process, it takes about 6-7 months to build a tunnel car wash—whereas other contractors may complete the task in about 8-12 months.
---
---
Save money and time by hiring our company to handle your next express car wash project!
Adding an express car wash is an extensive process. We can help you save your time and your money by managing the project for you in its entirety. We handle the permits, the architecture, the design, and everything else. As an experienced construction management company, we will make this a seamless experience for you. Give us a call today at (813) 966-5595 to learn how we can help you plan out your car wash build.